Sri Lanka: Lady Di & The Miner
Amaranth strips to the waist for a day of digging. He is naturally ripped and toned like an athlete. In a 'Battle of the Bare Chests', he'd slay Aiden Turner's scythe-swinging Poldark with a mere twitch of his pecs.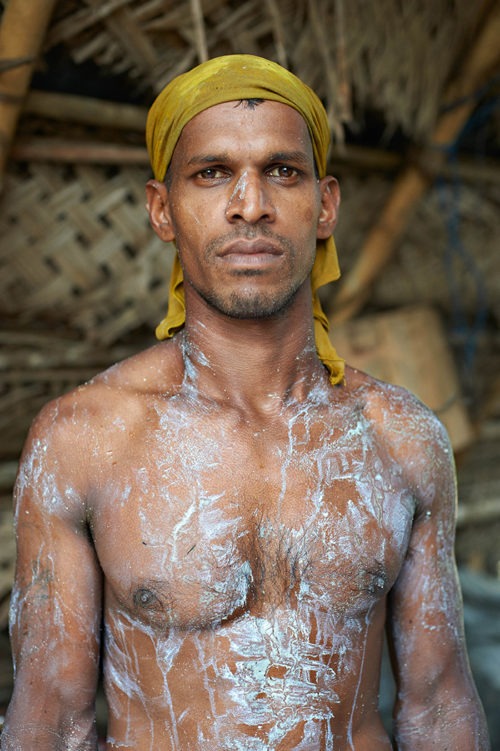 Bandana carefully tied, the doe-eyed 31-year old leads me along a pathway into a simmering rice paddy where a Buddha sits upright in a sea of electric green. He surveys the scene and gestures towards the horizon. "Your Queen has one from here in her hat," he announces proudly. "Lady Diana had one too for her engagement. Given by Prince Charles. Beautiful!"
Known in ancient times as 'Ratna Deepa' (isle of gems) Amaranth and I stand in the heart of Sri Lanka's 'jewel country', where the cornflower blue sapphires which sit in the British crown and once graced Diana's ring finger (now the hand of Kate Middleton) were plucked from the soil. Soil so rich in treasure, that precious stones can sometimes be revealed in the mud here after a nothing more than a tropical downpour.
A generator chugs into life, pumping water from the excavations and heralding the start of the working day. Amaranth heads for the pit-side 'malpala', erected to bring safety and serendipity to this most risky of enterprises. "I come here to pray so I don't feel anxious in the claustrophobic conditions and to bring me good luck," he says. Jasmine flowers are then offered to hopefully hasten his escape from a life poor in opportunity and reward. "Last week a star sapphire worth $100 million was dug up in this area. We all dream of being the one to do that," he adds before slowly descending into the darkness.
Prospecting for a haul worth such a princely sum leaves much to chance in Sri Lanka. A team of astrologers were tasked with selecting where the mine's exact location should be, their superstitious impulses guiding them to a spot close to a pot-holed stretch of the A4. Age-old construction techniques push that luck yet further, and there are whispers of two men being killed in a tunnel collapse in a neighbouring field. "In this game, you could end up rich, or you could end up dead!" the mine's second-in-command confides, rather dramatically.
Hours of back-breaking work pass by underground, and weighty sacks of gravel are slowly hauled to the surface before lunch is called. Amaranth emerges, sweating and spattered with sediment. He showers under the water pump's outlet pipe, before joining the queue for lunch.Bowls are filled with towers of red rice and lentil and potato dhal. "This is a religious place and if we want good fortune we need to be respectful to the God 'Saman' (one of the island's deities) so no meat is allowed," the operation's foreman explains, "although sometimes we do have curry made with dried sprats. But that's ok."The lunch-hour passes and in the searing afternoon sun there are stirrings to return to work. One of Amaranth's friends rolls a joint, plump with marijuana. "Weed gives stamina for such hard work," he says offering it around his band of mining brothers. "Nothing in life is easy, especially this one, it's like gambling all day, every day."
So far, this particular gamble has yielded a small harvest of garnets, zircons and rubies, but the miners are yet to strike it lucky with a sapphire discovery of Lady Di dimensions.As Amaranth calls upon the blessings of 'Saman' for a successful afternoon shift, he remains ever hopeful. "I want to have a good life. I want to meet a good woman, have children and go travelling around Sri Lanka because this is the most beautiful country in the world. The only chance I have to do that is to keep mining. And I put my faith in the Gods that one day I will hit the jackpot."
FΩRMIdea London, 17th September 2016. Photo credit: Simon Urwin